Just as startups don't happen without entrepreneurs, innovation in larger organizations doesn't happen without intrapreneurs. What holds innovation back is not the lack of ideas; it's the lack of empowered intrapreneurs to turn ideas into profitable realities.
Leaders are learning that liberating, guiding and supporting intrapreneurs through implementation is an essential ingredient in any effort to increase innovation. That's good news for passionate intrapreneurs – you are needed and wanted!
Intrapreneur.com exists to transform how business works. We exist to liberate, help self-empower, and educate intrapreneurs so you can use your talents more fully. Whether you are a hotel clerk needing authority to deal creatively with an angry customer or the leader of a 100 million dollar new technology initiative, intrapreneurship is relevant to your job. We help you to implement purpose driven innovation that both adds value to your employer's business and serves your deepest values. We stand for a new, more meaningful sense of what it means to be a member of an organization.
Intrapreneur.com helps leaders to use the intrapreneurial spirit of their people to create the enthusiastically innovative and interconnected organizations required to maintain order and outpace the market in these turbulent times. We stand for a new sense of what it means to be a leader in a time of exponential innovation and continual disruption.
We help with systems design, personal development and culture. We help create more flexible and intelligent organizations that not only use intrapreneurship for highly visible innovations for the external marketplace, but also in the day-to-day tasks where most of the work and the majority of costs are located. Market-focused innovation, enthusiastic employees and strikingly lower costs make a winning combination.
Intrapreneur.com is powered by the Seattle based Pinchot & Company. It is led by best-selling authors Dr. Libba Pinchot and Gifford Pinchot III, with contributions from intrapreneurs worldwide. The team behind intrapreneur.com has worked with over half the Fortune 100 and many international companies and non-profits. They have helped start-up over 800 new products, services and businesses.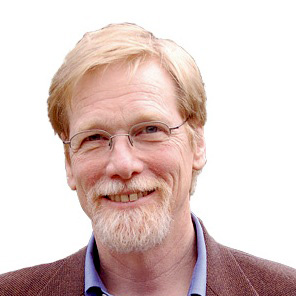 Gifford Pinchot III
Gifford Pinchot III is an author, a serial intrapreneur, a consultant, and a thought leader. He has started five companies….
Libba Pinchot
Libba (Elizabeth) Pinchot is the co-founder and Chairman of Pinchot & Company, a thirty-four year old innovation and empowerment….