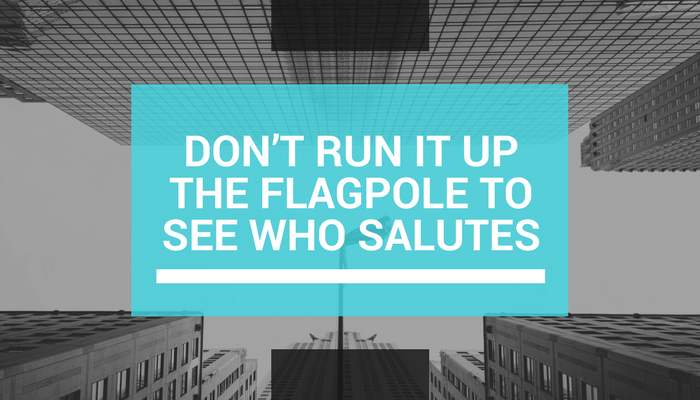 Machiavelli said, the leader who wants to make a change in the social order has the most difficult task of all. Those whose privileged positions will be eliminated come at the leader with spears sharpened. Those who will benefit from the new order wait quietly to see what happens. If you broadcast your idea in the early stages you will incite all your potential enemies while doing little to attract supporters.
Instead, speak first to your logical supporters one-on-one.
Get them on board. Let them advise you on how to make your idea more attractive and less scary to the next most-friendly level of potential allies. Keep going in one-on-one conversations, asking for advice, then asking for a little help, getting people on your side. Finally go to the people who have reason to resist the idea with the help of your friends. Listen with the intent of hearing whatever they say as an effort to help. Research their objections and thank them for the guidance.